It was on Good Friday of 2020 that I penned the following words into my journal:
 Right now, all things are being made new.
And it's painful.
Suffering is a sober teacher to remind us that we are not all powerful.
Uncertainty reminds us that we are NOT all knowing.
Confinement reminds us that we are certainly NOT omnipresent.
The world is being humbled.
The church is being humbled.
I am being humbled.
The last year has been a journey. Everyone has been touched by the impact of covid, the rising awareness of racial disparity, the political polarization of our country and for Christ followers, a new reality of what it means to be the church and be a part of the church.
For decades we had only run Alpha in person and trained thousands of churches how to effectively connect with people who wouldn't call themselves Christians. Now, with the constraints that were thrust upon us all, it was a moment to sink or swim. We chose to swim, and what we found out was that Alpha was just as effective digitally as it was in person. Sure, the experience was a bit different, but the feedback we were receiving was really encouraging.
People who would never have been able to come to Alpha in person, began attending digital Alphas throughout our country. Like the single mom with two kids and a full-time job. Or the man with M.S. who can't make a long-distance commute and refers to Alpha Online as "Accessible Alpha." Or the cancer patient whose immune system is too compromised for them to be in large gatherings of people–cancer patients like Billy.
Billy was given a terminal cancer diagnosis three years ago. He came to Jesus through Alpha and loved volunteering with Alpha, but his diagnosis made it difficult for him to get around and participate anymore.
Then in April of last year, a friend asked Billy to lead an Alpha Online course and Billy said yes. Billy shared, "My purpose in life, while I still have it, is to tell everyone I know about Jesus. He's my reason for living. Thanks to Alpha Online I've been able to fulfill this mission. I've had this opportunity to invite my friends and share my story of hope."
Caleb, a high school senior in Des Moines, IA, had extra time on his hands when quarantine started, so he began talking to his grandpa. Together, they went through the first lesson of Alpha. After the lesson, Caleb asked if he could do the rest of Alpha along with his grandpa and ended up joining his grandpa's Alpha Online group. God used a little quarantine boredom to break down generational barriers and draw both Caleb and his grandpa closer to Jesus.
As churches were faced with limitations and challenges of 2020, many responded with a valiant heart, ready to make the most of the opportunity.
Like it or not, the pandemic has given us a giant reset button on how we think about connecting. Now, we have an amazing opportunity to connect with people we would never have the ability to connect with. We recognize that people are longing to get together in person as soon as possible, but also acknowledge that the digital reality is here to stay, and if leveraged well, can help connect with far more people than we ever imagined.
A Few Tips & Insights We've Gathered Along the Way this Last Year.
Groups online are not that different than in-person groups. Some people may be initially intimidated by the online challenge, but if they can learn a few simple skills, then they can meet together just like I have met with my own life group over the entire last year. Then, when you do get an opportunity to meet in person, it will be all the sweeter!
I have been surprised to see that people are often just as comfortable meeting from home. Even older members who learn how to utilize the online platforms love it and also have a better way of connecting with their extended family members.
Some of the things that hindered our group in the past are now gone: people traveling for work can still attend, social anxiety over the food we may eat is gone, group members who have moved away can still connect until they get settled in their new community, and there is now no need for babysitting each week! Solving the babysitting issue alone is worth doing groups online! Finally, though, we have the ability to invite people to connect regardless of their geography. This has massive implications for outreach.
Laugh at yourself when you feel awkward using an online platform and don't be too serious. It's group bonding when everyone is new online, so have fun with it!
Keep your small group session to around an hour and a half. As the group grows more comfortable you might be able to lengthen it to two hours, but always leave people wanting more.
Leverage icebreakers online that you can't do in person. Grab a photo or memento nearby and describe its significance. Show off your house; your favorite room or the view from your closest window. Do your members have a pet? Let's meet them! Show what you made for dinner. Meeting online enables you to see inside each other's home when it's appropriate.
Prayer is still very meaningful online. We usually set up a breakout room when needed on zoom for smaller groups to pray.
Have fun with the features of the platform you are using. Try out the filters, and be creative with them. You might even ask people to choose a background image that shows what they did in the last week, or apply a filter of what they hope to experience in the next week.
Eating in person with people is so good. People long for that, but some people have a lot of anxiety around food allergies. Hospitality, though, is about more than just eating together. Hospitality is about loving the stranger, and helping people feel like they belong. Make sure to set up a group chat where group members can keep communicating with each other throughout the week.
For good online safeguarding practices to happen you need to first be intentional in establishing a safe culture in your team where everyone feels comfortable and free to identify and challenge inappropriate, abusive, and harmful behavior.  This can be achieved through clearly raising the topic of safeguarding at team training sessions and by having a clear protocol outlining what you should do if an incident arises or is identified.
The last year has taught us many things. One thing is that we don't just want to get back to pre-pandemic normal. It had its fair share of goodness, but there are new pastures that God is leading us into. Let's pray, and fast, and be courageous to make the most of the opportunity we have today. I believe that God is calling the Church to a new season of vitality. Let's not be directed by fear, but rather, like Caleb and Joshua, let's move ahead and faith into the new frontier, knowing that God will lead us forward.
 For resources from Alpha, please visit AlphaUSA.org where you will find all resources available at no cost.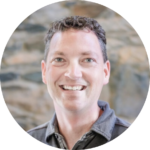 John Wentz serves as the Executive Vice President of Ministry at Alpha USA and International Training Director for Alpha International and is co-author of The Coaching Guidebook, A Practical Guide for Coaching Ministry Leaders. He has a Bachelor's degree from Lincoln Christian College in Evangelism/Church Planting and a Master's degree in Historical Theology/Church History from Lincoln Christian Seminary. John and his wife Shannon have three children and live in the Chicago suburbs.