Many churches abandoned their weekly bulletin during the Pandemic, but this simple hand out can be a vital piece of communication for your church. In this blog post, we will explore ways to make your church bulletin more interesting and engaging for your congregation. By using creative design elements and interesting content, you can create a bulletin that people will look forward to reading each week. So read on to learn more!
After all, your bulletins are a tangible way for members and guests to know what to expect from your church. They may miss announcements given during the service or want a reminder of upcoming events throughout the week. The church bulletin is a great reference point for them to return to! What other item does everyone in your church receive and have the chance to take home?
To modernize your bulletins, you may need to rethink the purpose behind it. Think of your weekly church bulletin as a connection tool and not just a place to keep a bunch of announcements. If you have a lot of visitors and new people attending your services, your bulletin should help them understand how your church operates as well as how they can connect beyond Sunday services. Include information on small groups, mid-week ministries, children and youth event and other activities in your church.
Ready to create a bulletin people will want to read? Follow these steps:
Step 1: Focus on the design
Good design is key if you want a church bulletin that is user-friendly and helpful to churchgoers. Clean, organized designs help guide readers to the right information. Poorly designed bulletins can frustrate readers and quickly discourage them from looking beyond the first page.
So, what makes for good bulletin design? Stick to these standards for bulletins that look great and are easy to read:
Keep your cover simple. All you need is a photograph or graphic with your church name or a message of welcome. Leave the useful content for the inside!
Choose fonts carefully. Two or three that complement each other is plenty.
Use bold fonts for short headlines or sub-headlines.
Mix serif type with sans-serif type. Use serif for body copy – it's easier to read when there are multiple lines.
Use white space, headlines, and sub-headlines to break up large chunks of text. This gives the eye a chance to rest.
Choose graphics and images sparingly. Less is more, so make sure they create visual harmony and have a purpose within the bulletin.
Remember, simple and streamlined is best!
HINT – Purchase bulletin paper shells that are specifically designed for this purpose. Your final product will look more professional and attractive.
Step 2: Select your content carefully
Nobody wants to read a long, boring church bulletin. Try to keep your content concise and easy to digest. People have short attention spans and will be overwhelmed if there's too much information. Make use of white space, break up large chunks of text, and have bold headlines that point readers to need-to-know information.
So, what to actually include in your bulletin?
Determine what information is most important to communicate each week, then stick to the same general format.
Refer readers to your church website for more details and updates.
DO include contact information for key ministries and staff members along with your church's social media page names and website url.
Use QR codes – after COVID everyone knows how they work and they will allow you to keep content to a minimum while provide an easy way for people to get more details.
Include short stories and testimonies. People love reading personal stories and it will help new people feel like they are getting to know staff members or others in your congregation. Include a picture so people can put a face with the name.
You know your church demographic best, so trust your instincts on the best information to include for them. Every church is different!
Always remember to keep your audience in mind when writing (i.e. if you're hoping to attract unchurched people, avoid using "church speak" they won't understand).
Step 3: Be consistent, but creative
Keeping the same overall formatting for your church bulletin helps people know what they can expect from you each week. Consistency in design and content will help churchgoers know your bulletin is a reliable place to find information and updates about your church.
That's not to say you can't get creative, though. Updating the cover, changing the color scheme to match a sermon series, or switching up relevant graphics will keep people engaged.
You can also let them know other ways they can interact with you. If you share information across platforms (think bulletins, email, website, social media, church signage), people will be much more likely to remember to connect and engage with you!
So, now you're ready to create a bulletin that people will read. Take one more step to make this process easy – subscribe to a bulletin subscription program that provides you with paper specifically created for church bulletins. No more colored copier paper or runs to the office supply store. Instead you will get regular shipments, updated designs and free shipping!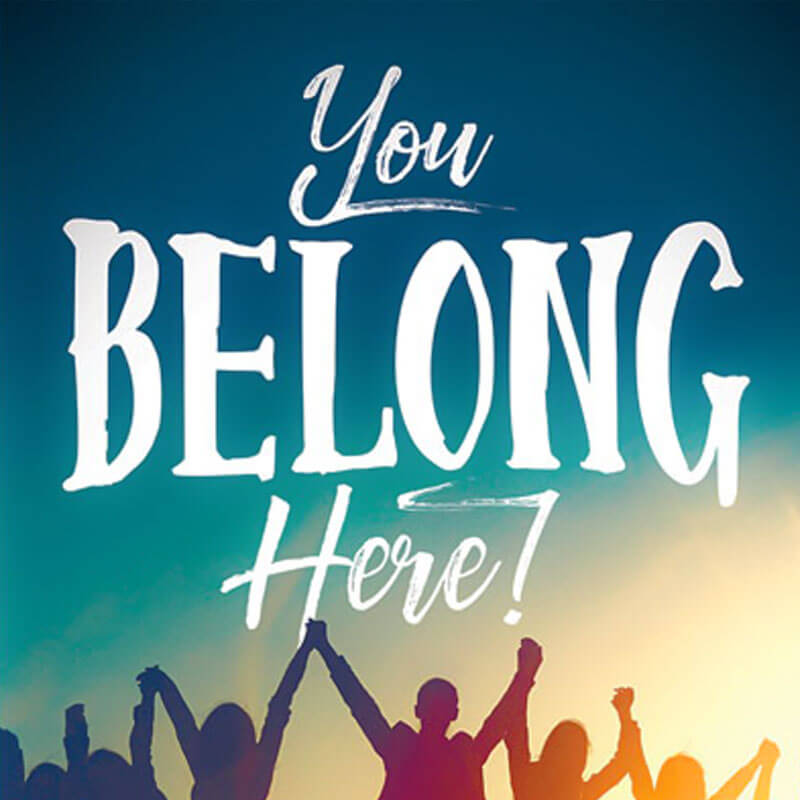 Take the Guesswork out of Church Bulletin Design
Check out our full collection of customizable church bulletins.