Summer is a favorite time for family fun at most churches. Everything looks a little different this year, but churches are still in a prime position to minister and reach out. In fact, people are hungry for activities and community, especially for their kids. And in the midst of difficult times, they are seeking the peace and assurance that Christ provides. Here are 10 creative summer activities for family fun and outreach to the local community. Be sure to follow all local public-health guidelines for group sizes, social distancing and sanitizing best practices.
This has been a popular pastime in many areas during the coronavirus pandemic. It's easy to maintain social distancing while gathering together. An Outreach Movie Event  provides a license and everything you need to host a summer movie night, including invitation and outreach tools. You can choose a faith-based film, such as I Can Only Imagine, Run the Race or Unbroken. Or try a blockbuster, such as 42, How to Train Your Dragon and Despicable Me. Set up your drive-in at your church parking lot or in a local park. Some areas might allow for outdoor gatherings on a lawn. Just be sure to check and follow public health guidelines for spacing and sanitation.
Take your worship band outside your church walls. Or set up the stage for musicians and performers in your congregation. You might even make it a multi-week series with different bands, including a specific kids praise night for younger families. Have attendees bring their own portable chairs or blankets, and promote safe gathering with these hand sanitizer dispensers, masks and signage.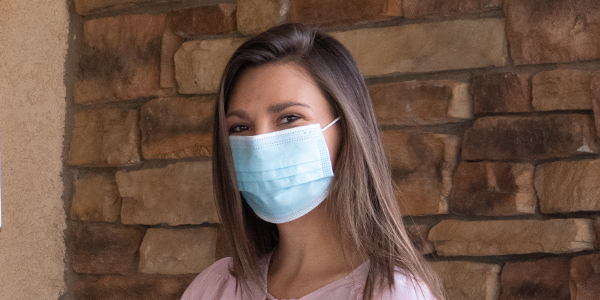 Build your own kit with craft supplies and curriculum tools that parents can pick up for stay-at-home VBS fun. Schedule daily virtual gatherings when your children's staff can interact with kids for worship music, games, guided crafts and Bible lessons. And include scripts and guides for parents to walk through with their children. It may not be safe to bring all the kids together, but you can bring fun Bible lessons to them. Check out our VBS curricula and tools here.
Many families are gathering with close friends and neighbors in their own cohorts or pandemic bubbles. Similar to VBS in a Box, you can equip your families to dig into Bible fun at home or in their neighborhoods with Backyard Bible Club kits. You might even send your children's staff and leaders to different neighborhoods to lead clubs. If so, follow COVID-19 screenings at drop-off and any other local public health protocols.
Bring your youth group together virtually for summer youth camp. Teens are masters of digital technology, so you can really have fun with this and get them involved in group participation. Plan daily virtual gatherings for worship music and icebreaker games. Send your students on live FaceTime scavenger hunts around their homes. Prerecord devotional messages and speaker messages, and schedule Facebook watch parties to view them interactively and to follow up with discussions. Brainstorm with your youth ministry team and student leaders to get creative. Just because you can't gather with your whole youth group doesn't mean you can't bring fun and encouraging spiritual growth to your students.
Ice Cream Truck Delivery:
Boost your families' spirits and bring some summertime joy to the kids when you rent an ice cream truck and show up at each of your members' homes with free frozen treats. (Bonus if someone in your congregation owns an ice cream truck or cart.) Yep, play the cheesy music, and bring enough to share with the neighbors. They'll be talking about this tasty outreach for years!
Harness that kid energy and make a collective difference. Host a virtual fundraising fun run. Set a date, and encourage everyone to run, walk, bike, stroller, hop, skip (you get the idea) a 5K on their own or in small groups. Include a 1K option for the little ones or physically impaired. Host registration and offer a t-shirt or face mask for participants. Most importantly, use the event as a fundraiser to support an ongoing ministry—or start a new one. Consider a local food pantry, women's shelter or one of your church's ongoing missions projects.
What are the group size limits in your area? They probably allow for small, socially-distanced outdoor gatherings that you can use for worship services. Host multiple services in various locations central to the bulk of your membership. Use local parks or member-owned properties. Keep worship music live if possible, but you might project the pre recorded sermon. If your congregation is large, you might encourage your small groups to gather in this way for weekly worship services or for their regular Bible study.
Speaking of small groups, encourage your small group leaders to host Facebook watch parties during livestream worship services. They can interact virtually and stay connected while following along with your virtual service.
If you have a course nearby, invite your families for an evening of socially-distanced putting. You might even reserve the mini-golf course ahead of time, and have families sign up for staggered time slots to control crowd flow and group sizes. But this is generally a game you can play while staying spread out.
Something we missed? Let us know how your church is staying connected with families this summer.