2020 was the year that many churches were forced to "pivot" and take their church online. 
If last year was all about starting and getting going with church online. 2021 is different. Many pastors and church leaders are no longer asking 'how do we start' but are asking 'what's next?' What does the next chapter look like?
I started my church's online church in 2014. Yes you heard it. 2014. It was way before online was really a 'thing' COVID obviously has created the biggest digital reformation the capital C church has seen yet. I grew our online campus to over 2,500 each week. The tips I'm going to share are just as applicable even with the disruption of the global pandemic in 2020.
1. Think Hybrid - Not Just Online.
2020 was definitely a seismic digital shock for many. But looking forward, churches have to think hybrid. Online complementing offline. Offline complementing online. Your online church is the biggest front door ever to your church. Remember the days when folks would 'visit' your physical location? Now the digitally lurk to check your church out before visiting. Many seekers will even stay there for a while before having the courage to turn up.
2. Think Outside In. Rather Than Inside Out.
Your ministry vision is important. If you put guests first. The Great Commission first, it will change everything. It will change how you talk to those online. You won't assume they know who is speaking. It will change your preaching. You won't assume everyone is a Christian. Infact many watching online aren't. How does that change your focus? Will you preach more evangelistic sermons? Outside in thinking is what will grow your church.
3. Think Searchable Sermon Titles, Not Pithy Sermon Titles
I remember when I first became a Christian, pithy alliteration was popular as a sermon title. Then that was used online as the title. Nowadays millions of spiritual people are searching for spiritual answers to the questions they are asking.
4. Utilize the other 167 hours in the week
In 2020 churches did a great job of pivoting online. No doubt it was tough. Now is the time to think about the next phase. There are 167 hours in the week. You don't just need to think about your Sunday services. There are so many more opportunities to minister online. Devotions, roundtable conversations, small-group discussions to name a few.
I was fortunate enough to be mentored by early pioneers of online ministry. Despite now being a seasoned veteran in online ministry, I won't stop learning. And still lean into being coached by others. A good leader is a teachable leader. It's why I started the church online summit. I'm bringing some of the best ministry practitioners in church online to teach and train churches all around the world at an online summit. And the great part is that it's free for those who watch it live. Learn more here. 
6. Think of Social Media as Social Ministry
Social media isn't just about telling your church about the next event or ministry that you have going on. But it's also a good opportunity to minister to people. To share God's word, do devotions, to pray with people who don't even come to your church.
7. Have A Plan and Strategy In 2021
Many churches have just been in start up mode. Now is the year to put strategy and vision into your online ministry. To learn about how to reach more people and create more impact in your community. It's the year to reach people that no one is reaching. To minister to those who need ministering to. To do that well you need to have a plan. You need a vision. Like you did pre-COVID. Learn more about creating that plan and strategy here.
Church online is here to stay. Hybrid church is happening now whether you know it or not. Churches that innovate are the ones that endure and grow in 2021. Are you in?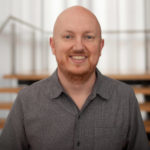 Steve was an early adopter of church online. He envisioned, started and grew his Church Online campus in 2014 growing it to over 2,500 regular attendees from over 130 countries. Steve also founded the Church Online Summit and currently serves as Executive Director – Digital Ministries at City on a Hill, overseeing all things digital presence and online church. He is passionate about making Jesus known online.